Welcome to Radical Events Ottawa! Learn more about the list here. See the full calendar here.
Please Note: Events listed on this calendar are not organized by the Punch Up Collective unless otherwise noted in the event details.


Night School: Media Art & Climate Change
July 6 @ 6:00 pm

-

8:00 pm

free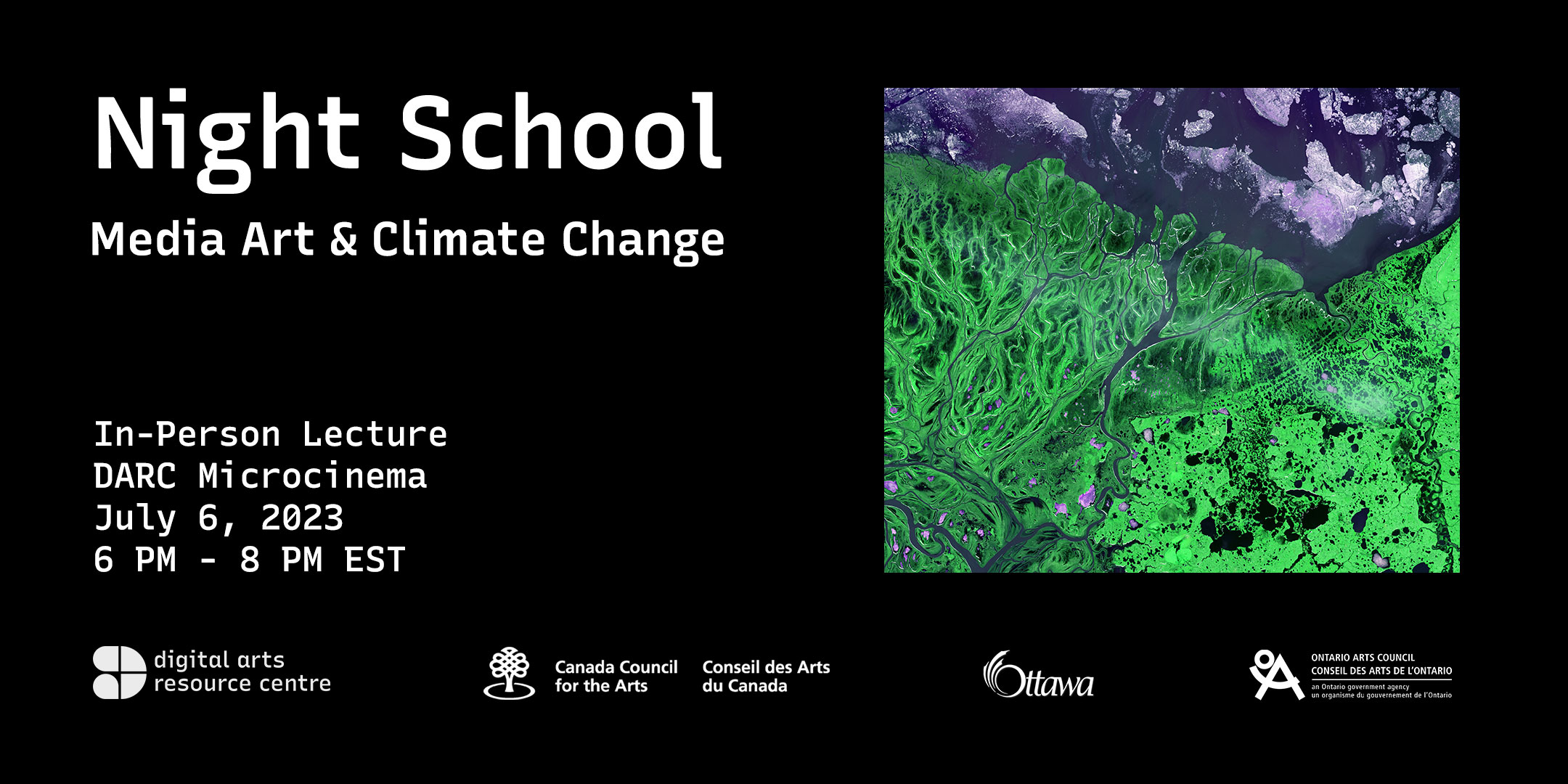 Explore the transformative potential of media art in addressing the urgent issue of climate change. Discover how media artists utilise visual expression, sound, immersive experiences, and storytelling to raise awareness, evoke emotions, and provoke critical thinking. We'll delve into the role of media art in fostering a connection with nature, advocating for change, and galvanising communities towards a sustainable future. This Night School session will explore the intersection of art and environmental consciousness.
DARC's Night School is a bi-monthly, free, lecture series designed to provide the basic fundamentals of media arts, theories, and current works of significance and interest. We want to demystify this constantly evolving form. This is a free event series for DARC members and members of the arts community at large. You are invited to join the lecture if you are: a DARC member, professional an artist, creator, arts/cultural worker, looking to experiment in a new discipline, or an admirer or advocate for video and media arts. Attendance at every lecture is not necessary but recommended!