Welcome to Radical Events Ottawa! Learn more about the list here. See the full calendar here.
Please Note: Events listed on this calendar are not organized by the Punch Up Collective unless otherwise noted in the event details.


LGBTQ+ Experiences: Atmospheres of Violence and Miss Major Speaks
November 1 @ 7:00 pm

-

8:30 pm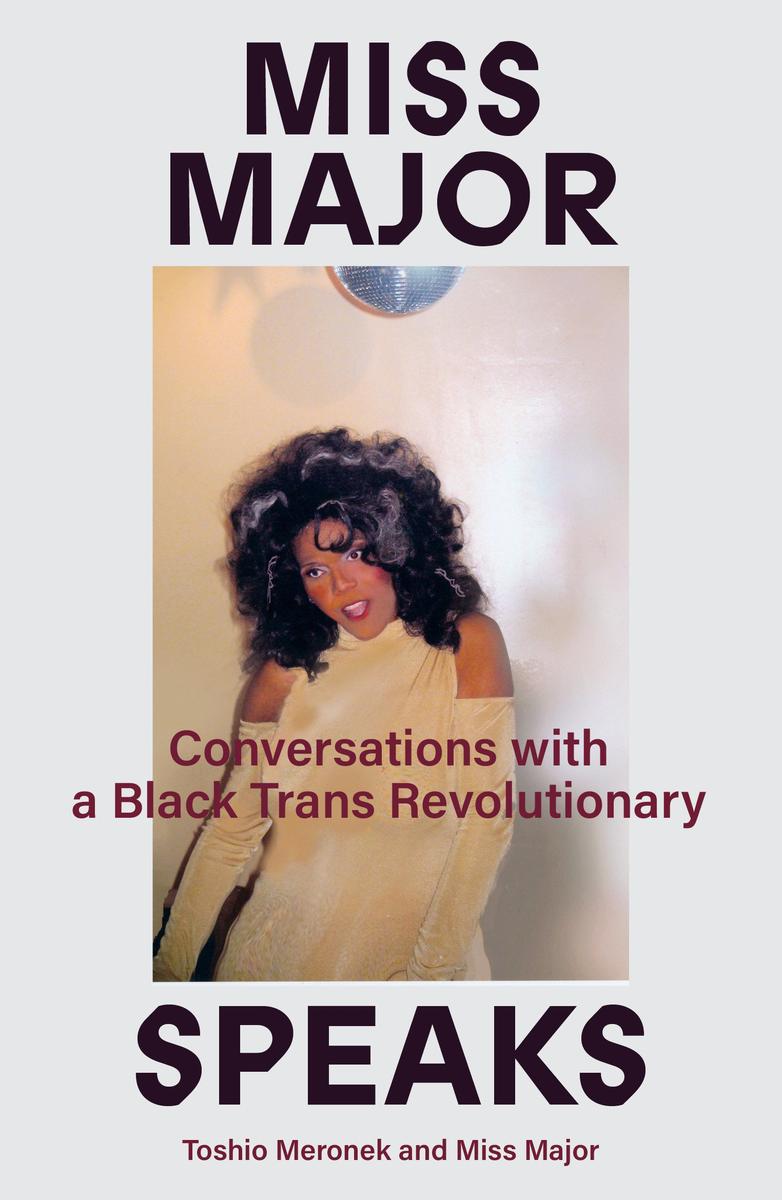 Join Eric A. Stanley & Toshio Meronek in conversation as they present their books on Trans and Queer experiences in America.
Wednesday, November 1, 7:00 PM
Octopus Books, 116 Third Ave., Ottawa
Advances in LGBTQ rights in the recent past—marriage equality, the repeal of Don't Ask, Don't Tell, and the expansion of hate crimes legislation—have been accompanied by a rise in attacks against trans, queer and/or gender-nonconforming people of color. In Atmospheres of Violence, theorist and organizer Eric A. Stanley shows how this seeming contradiction reveals the central role of racialized and gendered violence in the US. Rather than suggesting that such violence is evidence of individual phobias, Stanley shows how it is a structuring antagonism in our social world. Drawing on an archive of suicide notes, AIDS activist histories, surveillance tapes, and prison interviews, they offer a theory of anti-trans/queer violence in which inclusion and recognition are forms of harm rather than remedies to it. In calling for trans/queer organizing and worldmaking beyond these forms, Stanley points to abolitionist ways of life that might offer livable futures.
"Atmospheres of Violence offers a generous and generative reminder that queer and trans lives have always been bigger and more brilliant than the deadly state that tries to frighten and cajole us. Out of a devastating archive, Eric A. Stanley's queer and trans stories rise beyond assimilation, honoring our gorgeous survival and refusals as resistance." — Tourmaline, artist, activist, and writer
Miss Major Griffin-Gracy is a veteran of the infamous Stonewall Riots, a former sex worker, and a transgender elder and activist who has survived Bellevue psychiatric hospital, Attica Prison, the HIV/AIDS crisis and a world that white supremacy has built. Miss Major Speaks by Toshio Meronek is both a document of her brilliant life–told with intimacy, warmth and an undeniable levity-and a roadmap for the challenges black, brown, queer and trans youth will face on the path to liberation today. Her incredible story of a life lived and a world survived becomes a conduit for larger questions about the riddle of collective liberation. For a younger generation, she warns about the traps of 'representation,' the politics of 'self-care,' and the frequent dead-ends of non-profit organizing; for all of us, she is a strike against those who would erase these histories of struggle. Miss Major offers something that cannot be found elsewhere: an affirmation that our vision for freedom can and must be more expansive than those on offer by mainstream institutions.
"The extraordinary insights in this book, always punctuated by Miss Major's razor-sharp wit, allow us to understand how liberation movements for trans, queer and other routinely marginalized people can hold the most emancipatory potential for all." — Angela Davis, author of Freedom Is a Constant Struggle
Eric A. Stanley is Associate Professor of Gender and Women's Studies at the University of California, Berkeley, and coeditor of Trap Door: Trans Cultural Production and the Politics of Visibility and Captive Genders: Trans Embodiment and the Prison Industrial Complex.
Toshio Meronek writes for publications including Al Jazeera, The Nation, and Truthout, focusing on housing and queer politics.