Welcome to Radical Events Ottawa! Learn more about the list here. See the full calendar here.
Please Note: Events listed on this calendar are not organized by the Punch Up Collective unless otherwise noted in the event details.


STAND WITH THE GLOBAL GENERAL STRIKE FOR PALESTINE
October 25 @ 12:00 pm

-

1:30 pm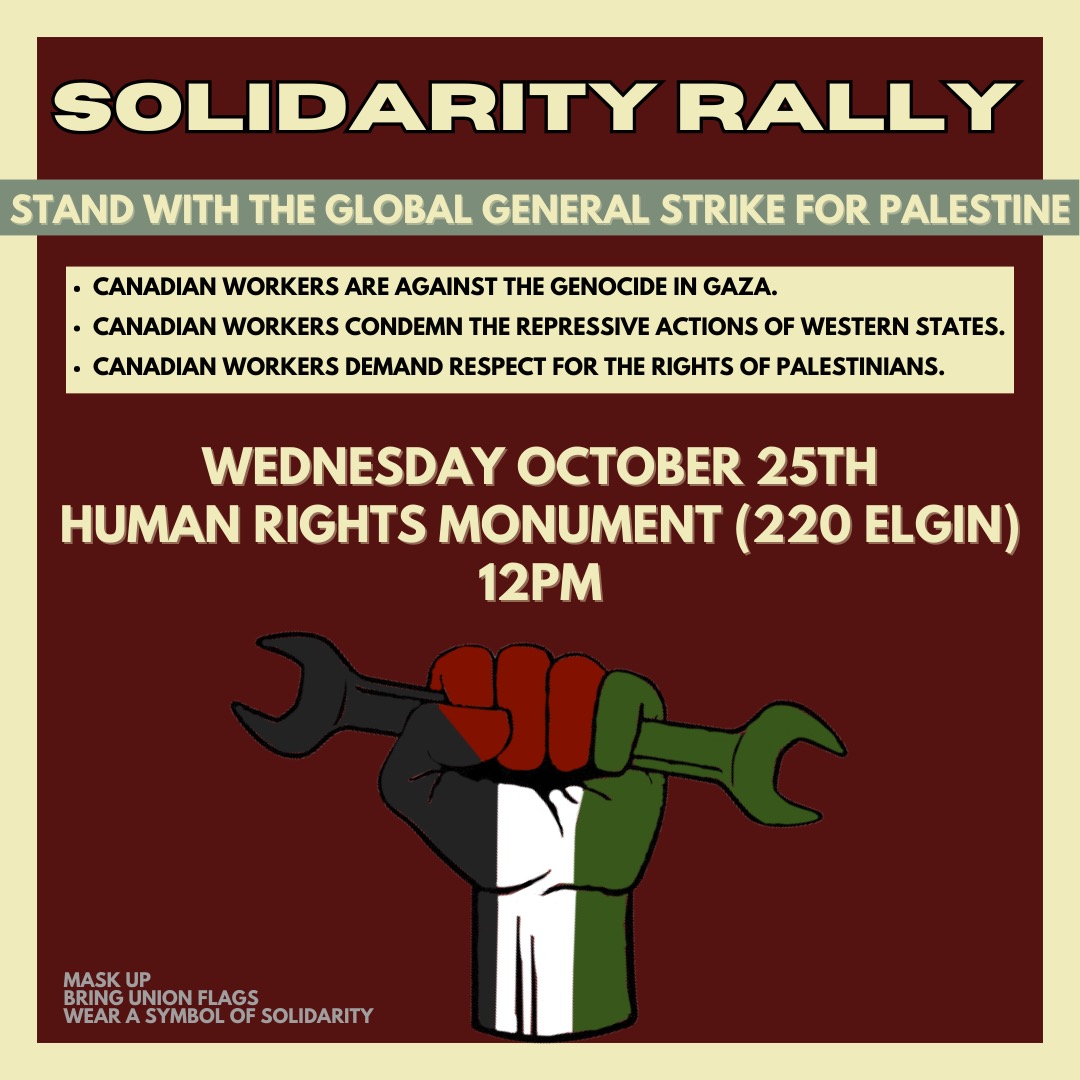 JOIN US in a solidarity rally with those participating in the global general strike for Palestine. We are Canadian workers who oppose the occupation and believe that the labour movement should unequivocally back Palestinian calls for a ceasefire.
We are an alliance of Canadian workers who:
• ARE AGAINST THE GENOCIDE IN GAZA.
• CONDEMN THE REPRESSIVE ACTIONS OF WESTERN STATES.
• DEMAND RESPECT FOR THE RIGHTS OF PALESTINIANS.
We advocate for the right of every labour movement member to freely express their support for ending the Gaza blockade. We wholeheartedly support all workers and labour leaders who face backlash for boldly championing an end to the occupation.