Given current concerns about COVID-19, we are postponing the Early to Bed Dance Party Fundraiser. We want to do what we can to keep our community safe and healthy and slow the spread of the virus. We'll announce a new date as soon as we're able. In the meantime, let's practice physical distancing and social solidarity!
Friday, March 27, 8 PM – 11 PM
Shanghai Restaurant, 651 Somerset Street West
Facebook event here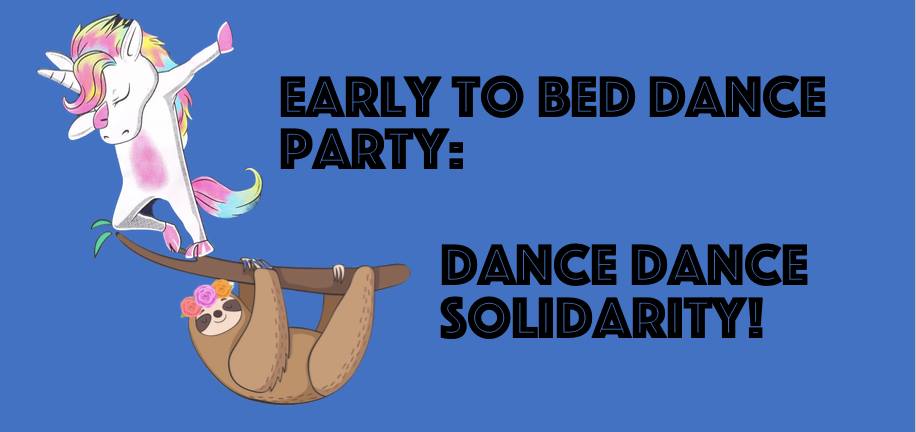 What is an Early to Bed Dance Party? It's a super fun dance party, but earlier in the evening so we can still go to bed at a reasonable time! Come dance your face off and still be in bed by 11:15!
Shanghai will be serving beverages, DJ Justice will be spinning, and the dance floor will be shaking!
PWYC at the door. This is a fundraiser! Funds raised at the door will be split between three initiatives:
Ottawa Abortion Doula Collective: "You deserve support throughout your abortion. We're here to make sure you get it." What's not to love???
Jail Accountability and Information Line (JAIL): The Jail Hotline tracks issues experienced by people incarcerated at the Ottawa Carleton Detention Centre, advocating for their needs to be met in a dignified and respectful manner, while connecting them to community supports for when they are released.
Indigenous Land Defenders Legal Defence: We don't have a specific organizations lined up yet, but we will post details once confirmed. Many Indigenous folks have put their bodies on the line in support of Wet'suwet'en land defenders, and we'd like to contribute to their legal costs.
Accessibility: Shanghai is accessible by ramp at the side door. It does not have an accessible washroom. There will be loud music and lots of folks at the front of the venue. We will try to maintain a quieter space at the back where folks can chill out and chat. We ask folks to avoid wearing scented products for those with scent sensitivities.
If you have any accessibility concerns or other questions, please get in touch with Punch Up at punchup@riseup.net.
Friends, kids, dates, loves all welcome!